Twitter, the micro-blogging network that has been called 'The Web Equivalent Of Democracy', and recently crossed 100 Million active users, has now announced that it will be supporting 17 different local languages, Hindi being one of them.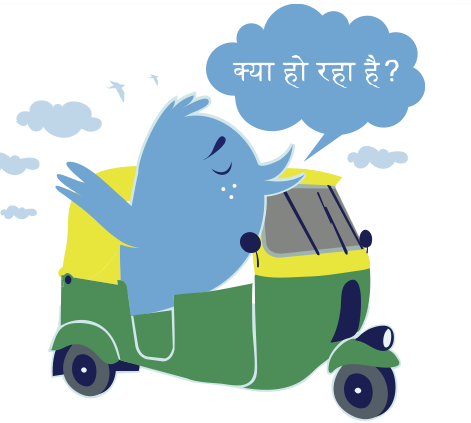 Says a recent blog post, "Twitter's global reach gives a voice to people around the world and as far away as the International Space Station. After launching Hindi, Filipino, Malay and Simplified and Traditional Chinese in the coming weeks, Twitter will support 17 different languages."
It may be the first major Social Network to launch Hindi support, but there have been many localized precedents. IMI Mobile has dealt with the language barrier with SMS in local languages. A lot of entry level Nokia handsets too offer local language support.
There already exists a workaround to tweet in 5 different Indian languages, using Google's Transliteration Bookmarklets. A guide to get this started can be found here.
However, we can't help to question if this will really get them a bunch of new users. There must hardly exist a group of users who cannot read English and know only Hindi, who would use a microblogging platform on the Internet. Further, this will break support with existing 3rd Party Twitter Clients and Services.
However, there have been many innovative uses for Twitter and this may power a rural information exchange solution of some kind.
What do you think? Do you welcome the move for local language support is it adding complications to a network known for its simplicity?