Apple has been known to launch new products from their lineage, especially iPods, every September 9th, and this year should prove no aberration. As reported by CNET News, Apple has already started to send out invites to the media to its "Let's Rock" event at the Yerba Buena Center for the Arts in San Francisco.
There have been speculations all around about Apple launching a new design for the much touted iPod and might also launch a widescreen version, this fall.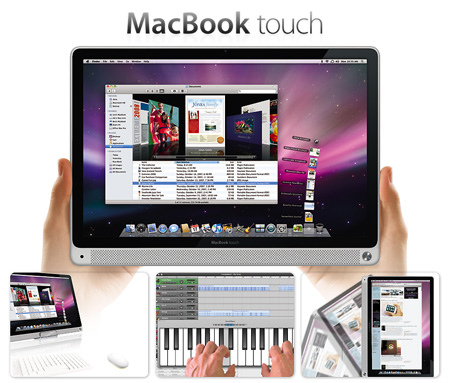 The most interesting of all are the speculations about brand new MacBooks that will have trackpads made of glass and shall feature multi-touch and user gestures. What more? Since the MacBooks aren't expected to have touch screen enabled monitors, Computerworld even talks about having a mini version of the screen itself incorporated below the trackpad!
Apple had been moving with full force towards a touch-enabled Leopard even a few months ago and might even succeed in building up a gesture based controller for the operating system. If that happens, the mouse just might become a part of the history book, one of these days.
Not to be outdone by Apple's popularity, Microsoft too plans to flex its muscles this September 9th. The Microsoft Hardware homepage showcases a flash animation hinting us to "Say GoodBye to Laser". It seems that  Microsoft Hardware is going to steer away from the now traditional implementations of laser technology in its peripherals and introduce a new approach. The most obvious items that could be affected are mice. Whether Microsoft Hardware is ready to scrap the infrared laser diode from its mice remains to be seen, as the integration of laser-based technology is not limited to this type of products.
If you are aware of the UnMousepad Prototype, Redmond had previously launched multi-touch and gesture recognition technology embedded within a mouse pad that shows great potential for commercialization. With Windows 7 coming up, this paper-thin and flexible multi-touch device can be used for a wide variety of interactivity applications such as games, 3D sculpting, 6DOF object manipulation and many more.
Indeed, the time seems to have finally come, to say good bye to the beloved and faithful mouse that served the human kind for so many years!