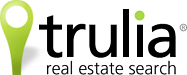 Trulia, US based Real Estate Search Site is making most from Google street maps. It has recently added this new feature to help their house hunting customers. This has now enabled its users to take a sneak-peek in the neighborhood.
Pete Flint, Trulia's CEO said "listings in 30 US cities are currently offered with a side dish of StreetView, and more material is to be added in real-time as it is captured."
I wonder when Google street maps for India will be available. And once it does I bet all the online real estate search sites like indiaproperty.com, 99acres.com and others are going to make the most out of it. Yes this will make end users life much easy. One can easily have a glimpse of the place they wish to buy.
Hey wait a minute..Aren't Google Street Maps a security and privacy concern? Boing Boing reader Mary Kalin-Casey had shared her thoughts on how her privacy was invaded thanks to Google street maps.
Mary: "The new Google Maps zoom feature zooms all the way into my living room window. See cat on cat perch. I'm all for mapping, but this feature literally gives me the shakes. I feel like I need to close all my curtains now. I'm going to look into whether it's possible for a person to have pictures of their home removed from Google Maps. Meanwhile, I'm happy to show bb readers the photo in the interest of illustrating creepy privacy violations. Heck, the whole world can see him anyway."
And here are some more interesting thoughts following Mary's quote:
KevinQ said "There could be even more privacy issues than "they can see my cat." For example, the link provided here shows a car sitting in a driveway, and you can read the car's license plate clearly. I don't know exactly what you could do with that information, but there it is."
Mark says "The ironic thing about Mary Kalin-Casey's submission is that her name and home address are now spread across the internet, which is a much more significant privacy concern than a view of a cat in her window."
And many more are there on boing boing post.
As the world today faces the problem of terrorism wouldn't a street view maps be a national threat? Just think about it.